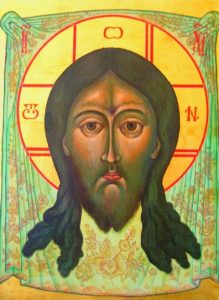 Day 6 – Wednesday
Read: Gospel of John 16:15–23
Prayer. In the morning, we were lled with Your mercy, and we rejoiced and were glad in all our days. Let us be glad in return for the days when You humbled us, the years when we saw evils. Look upon Your servants and upon Your work and guide their children. May the radiance of the Lord our God be upon us, and direct the work of our hands for us; direct the work of our hands. (Psalm 90(89):14–17)
Missionary tasks.
1. Personal/Family. Let us ask ourselves as a family, what have we done over the past year to help our parish grow. Let us go to our pastor and tell him what personal responsibility I am ready to take upon myself in the life of the parish.
2. Parish. Let us think about how volunteers are organized in our parish and what we might do better, so that our parishioners recognize their personal responsibility for the life of the parish community.
3. Beyond the parish. I will tell others what my responsibility is in the parish and why I go to my parish (what I like the most about it).