Eastern Christian ProLife
The Pro-Life ministry advocates the teaching God as revealed through Divine Revelation and the consistent teaching of the universal Church that human life is to be protected and respected from conception to natural death. Our Byzantine Catholic Church is NOT silent in the face of this evil, especially when inaccurate messages as to when human life begins and ends. Participation in Pro-Life work is not for a select few; it is the work each-and-every Christian, member of this parish.
Pro-Life work includes our understanding:
Each person is made in the image and likeness of God and thus has dignity from conception to natural death; at conception we are persons, not mere cells;
Surgical and chemical abortion of a human person after conception is sinful; including birth control methods which prevent the implantation into the mother's uterus of the developing human being;
Intentionally withholding or withdrawing medical care which provides ordinary life support is sinful;
Extraordinary life support for extended periods of time are not obligatory; however a person should NEVER be denied hydration and nutrition;
Correcting and, if necessary, opposing civil or medical proponents which deny respect for human life. Teaching respect-life through parishes and media.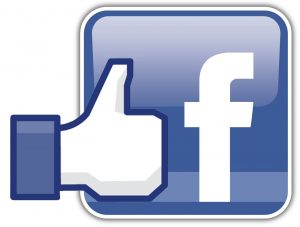 On Facebook you will find a page entitled "Eastern Pro Life." This page is accessible by anyone; those who are registered on Facebook may also make comments and view additional features.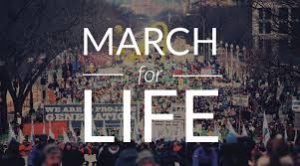 The March for Life is an annual prayer and witness event held each January in Washington, D.C. Since 1973, this peaceful demonstration has taken place on January 22 – the anniversary of the Supreme Court's decision to make abortion legal and available on demand in all 50 states. The night before the March Holy Mass is offered in various liturgical Rites at the Basilica of the National Shrine of the Immaculate Conception. The Byzantine Divine Liturgy for Byzantine Catholics is served at the Byzantine Chapel on the lower level (check schedule).
The local March for Life is held in Hartford, Connecticut, on March 22.
Our parish supports the work the St. Gianna Pregnancy Resource Center at 180 Sherman Avenue, New Haven.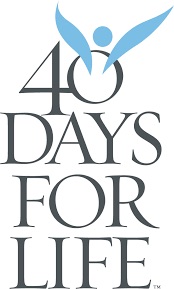 40 Days for Life is a Pro-Life initiative with a vision to access God's power through prayer, fasting, and peaceful vigil to end abortion. The mission of the campaign is to bring together the body of Christ in a spirit of unity during a focused 40 day campaign of prayer, fasting, and peaceful activism, with the purpose of repentance, to seek God's favor to turn hearts and minds from a culture of death to a culture of life, thus bringing an end to abortion. Join a 40 Days For Life campaign near you.  The 2022 campaign was held from September 28 through November 6, 2022.