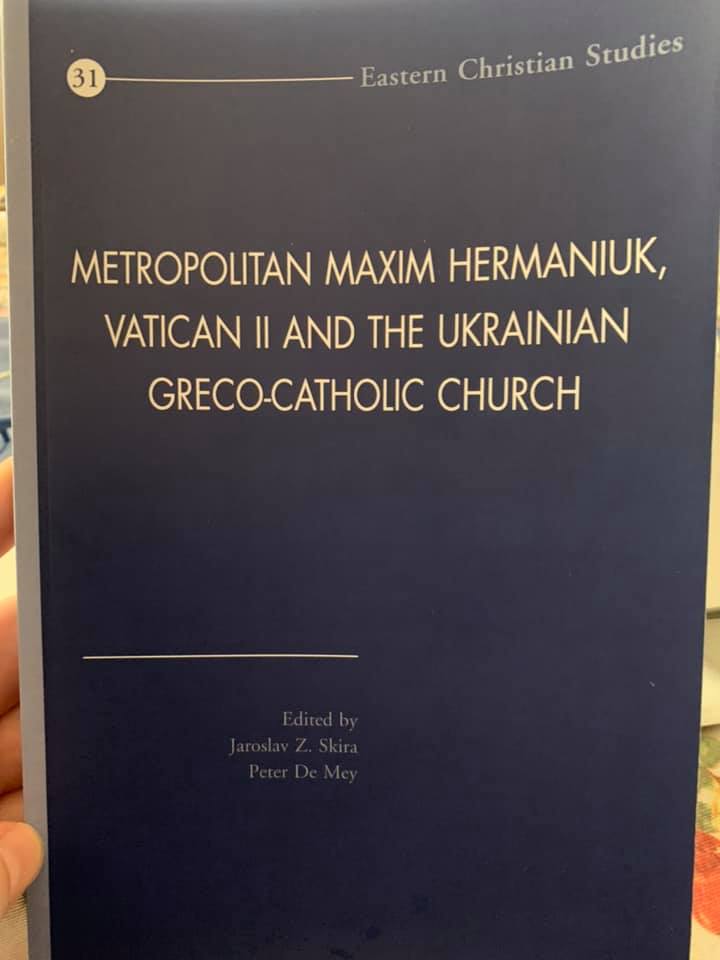 Peeters in Leuven recently published Metropolitan Maxim Hermaniuk, Vatican II and the Ukrainian Greco-Catholic Church edited by Jaroslav Skira and Peter De Mey. It is in the series Eastern Christian Studies, number 31.
This volume offers a collection of essays, by internationally known scholars, on the Ukrainian-Canadian Metropolitan Maxim Hermaniuk and the Ukrainian Greco-Catholic Church during the Second Vatican Council. A number of essays describe the historical context of the Ukrainian Greco-Catholic Church during and after the Council. Other essays focus on Met. Hermaniuk's contributions during the Council, from his speeches on episcopal collegiality, ecumenism and the importance of the Eastern Christian Churches, to his work on the various conciliar commissions. Concluding sections of the volume then assess Hermaniuk's efforts to promote the reception of the Council in his church. These essays critically engage and comment upon 'The Second Vatican Council Diaries of Met. Maxim Hermaniuk, C.Ss.R. (1960-1965)', 'Eastern Christian Studies' 15 (Leuven: Peeters, 2012). Two appendices include Met. Hermaniuk's commentary on Orientalium ecclesiarum, plus an essay on the participation of the Ukrainian bishops at the Council.
The TOC can be read here.