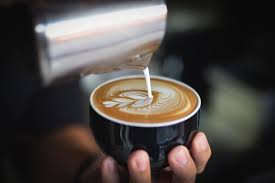 UNWLA #108 invites all women to a coffee social on Sunday, October 27, 2019 after each Divine Liturgy at St. Michael's Ukrainian church hall to meet current members and others who may be interested in continuing the vital work of the local, regional, and national Ukrainian women's organization. 
Established in 1925, the Ukrainian National Women's League of America (UNWLA) is the longest-running and largest Ukrainian women's organization in the US. Our mission: uniting women of Ukrainian descent and affiliation in service, friendship and dedication in order to promote and develop educational and cultural efforts and humanitarian assistance to Ukrainians worldwide.
Союз Українок Америки (СУА ) відділ 108-й запрошує всіх жінок поспілкуватися за кавою, в неділю 27 жовтня 2019, після кожної Служби Божої, в залі,  при церкві св.Михаїла в Нью Гейвен і зустрітися з членками організації та іншими жінками, які зацікавлені у продовженні важливої праці, яку веде українська жіноча організація на місцевому, регіональному та державному рівні.
Заснована у 1925 році, Союз Українок Америки, найдовготриваліша і найбільша українська жіноча організація у Сполучених Штатах. Нашим завданням є об'єднання жінок українського походження та приалежності, до служіння, дружби і відданості з метою сприяння та розвитку освіти і культури, а також гуманітарної допомоги українцям по цілому світі.