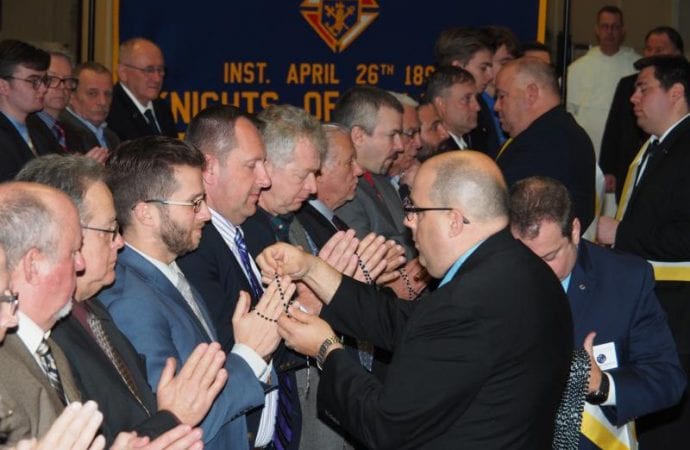 A recent story at CRUX online gives background.

You'll notice some parishioners of St Michael's in the image.

Carl Anderson, the head of the KofC makes some good points to attend to.
"Knights of Columbus unveils initiation ceremony that will be public"
After 142 years, the Knights of Columbus is pulling down a veil of secrecy that has surrounded its initiation ceremonies in an effort to better showcase the order's core principles and its drive to help Catholic men become disciples.