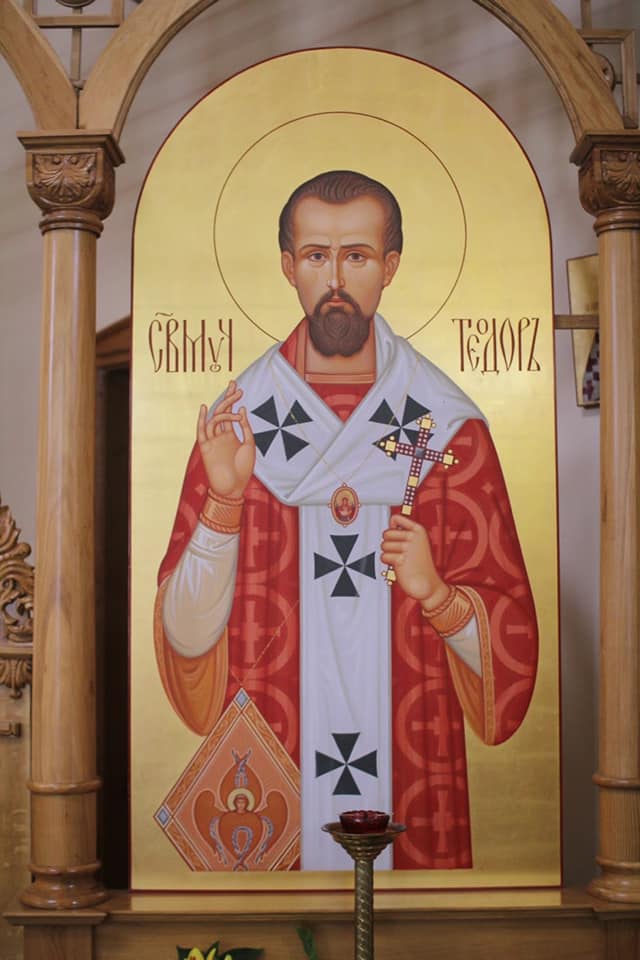 Today, the Church commemorates, "The holy priest-martyr Theodore Romzha. Born in Veliky Bychkiv in Carpatho-Russia in 1911, he came from a poor family and exhibited a vocation to the priesthood. Sent to Rome for studies, he was ordained in 1937 and sent to the country parish of Berzovo. In 1939, he was called to the seminary at Uzhhorod and taught there until 1944. In 1944, despite his youth, he was ordained bishop for the Mukachevo Eparchy. During the Soviet Army's occupation of Carpatho-Russia, he was tireless in his care for his flock and in his defense of the rights of the Byzantine Catholic Church.
On October 27, 1947, he was severely wounded in a staged accident. He was taken to the hospital in Mukachevo, where he was subsequently poisoned, and died (1947)."
Romzha died just after midnight (Moscow time) on November 1st; a request made of or Congregation for Oriental Churches the feast day was changed to October 31.
Bishop Romzha was beatified as a martyr by Pope John Paul II on 27 June 2001.
Icon and text by the monks of Mt Tabor.