Our Summer Pascha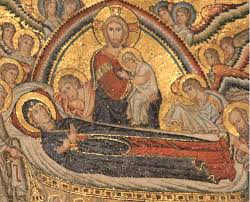 Since August 1, we have been preparing for the great feast of Mary, the Mother of God through prayer, fasting and almsgiving.
"This period is so rich in opportunities for prayer and worship that it has traditionally been called our "Summer Pascha." The Transfiguration celebrates Christ as the radiant Light of the Father's glory while in the Dormition we see Christ, who trampled down Death by His death, take His Mother into the light of His resurrection. In many churches a service resembling the Matins of Holy Saturday is held in which the shroud of the Theotokos is carried in procession to recall her burial."
The bilingual Divine Liturgy will be served on Saturday, August 15, at 9:00 a.m. with the Blessing of Herbs. and Flowers. The Liturgy will be livestreamed.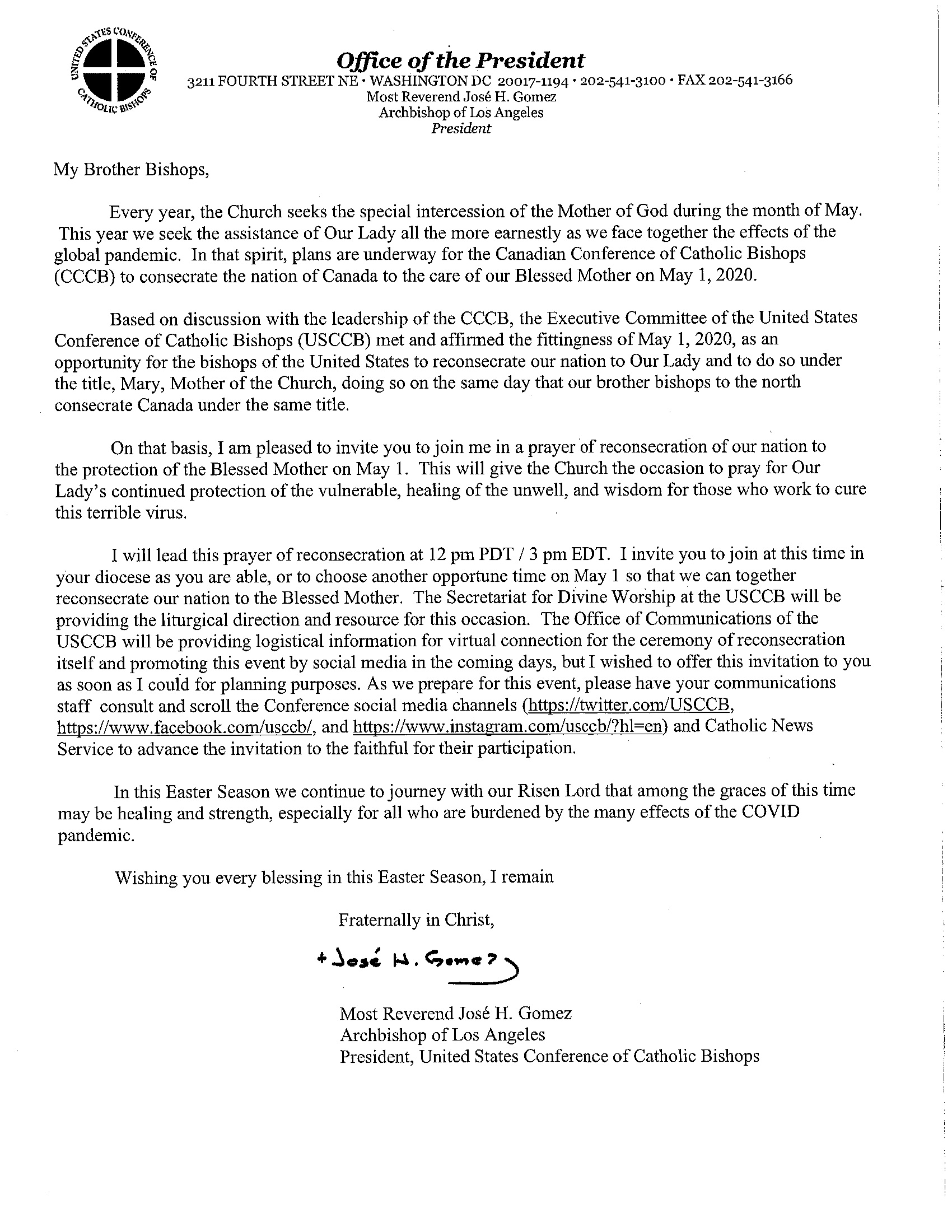 We would like to make you aware of the attached letter from Archbishop Jose Gomez, President of the USCCB, regarding the Re-Consecration of the United States to Our Lady, under the title of Mary, Mother of the Church, on 1 May, in union with the Bishops of Canada.
This act of consecration is an occasion to pray for Our Lady's continued protection of all those who face the effects of the corona pandemic.
The bishops invite all to join in this act of re-consecration of our nation to Mary, Mother of the Church.
The prayers will be made available soon.