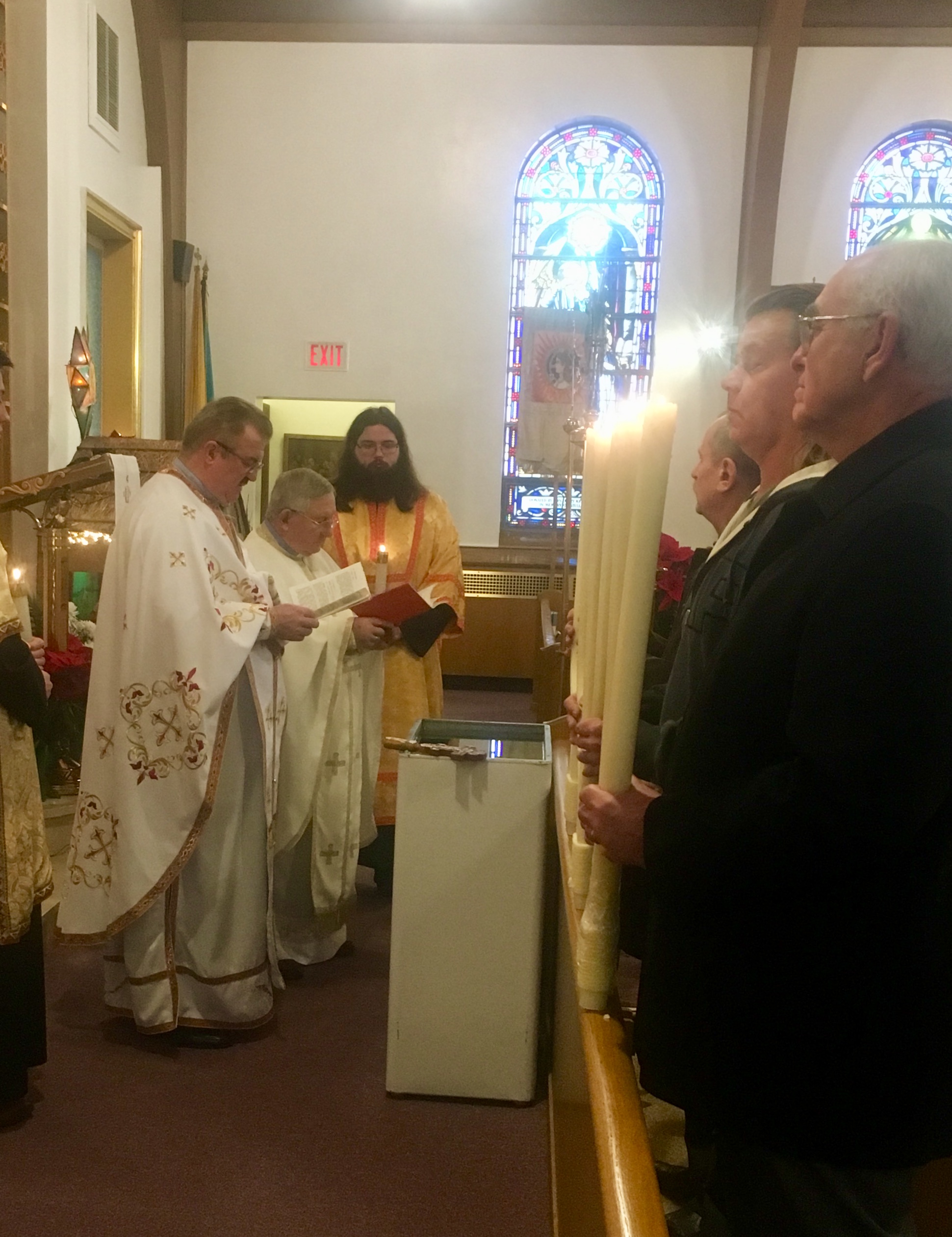 Father Iura prayed the prayers for the Great Blessing of Water on Theophany (Jan. 6, 2019) with Father Stepan concelebrating.
"The voice of the Lord upon the waters cries aloud saying, "Come you all, and receive the Spirit of wisdom, the Spirit of understanding, the Spirit of the fear of God, from Christ who is made manifest. Today the nature of the waters is sanctified, and the stream of its own waters, seeing the Master being baptized."
The Holy Theophany is yet another feast of the Nativity and the beginning of the ministry of the Lord with his baptism in the Jordan.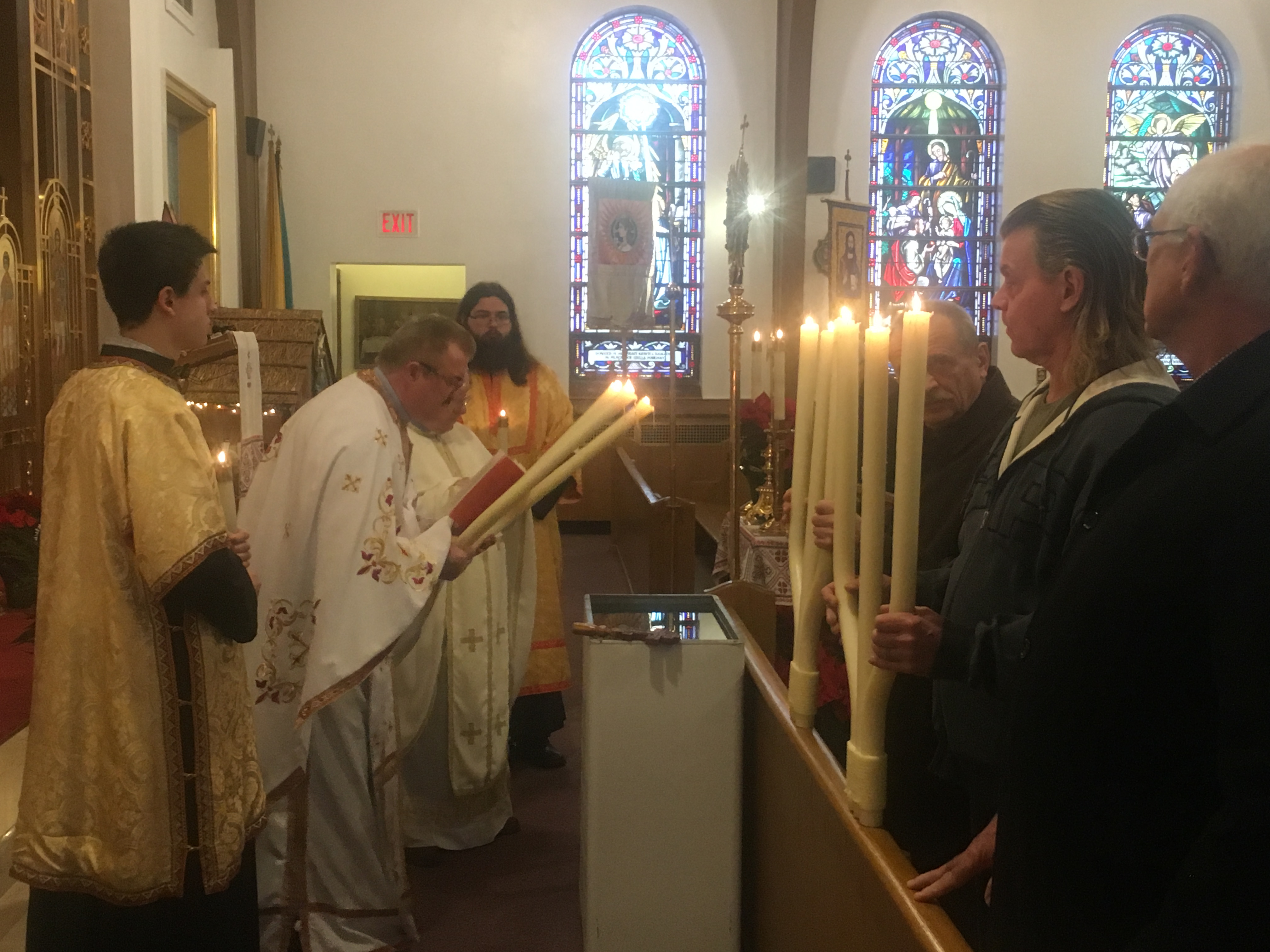 Striking is the theology used in the prayers that through the waters we are given the grace of redemption, … that Satan be swiftly crushed beneath our feet and that every counsel that is directed against us by the Evil One may be made of no effect, … that we may be enlightened by the light of knowledge and godliness through the descent of the Holy Spirit, … that the blessed water be an instrument of a remission of sins, for the healing of soul and body and for every purpose that is expedient… and be a fountain springing us into eternal life.