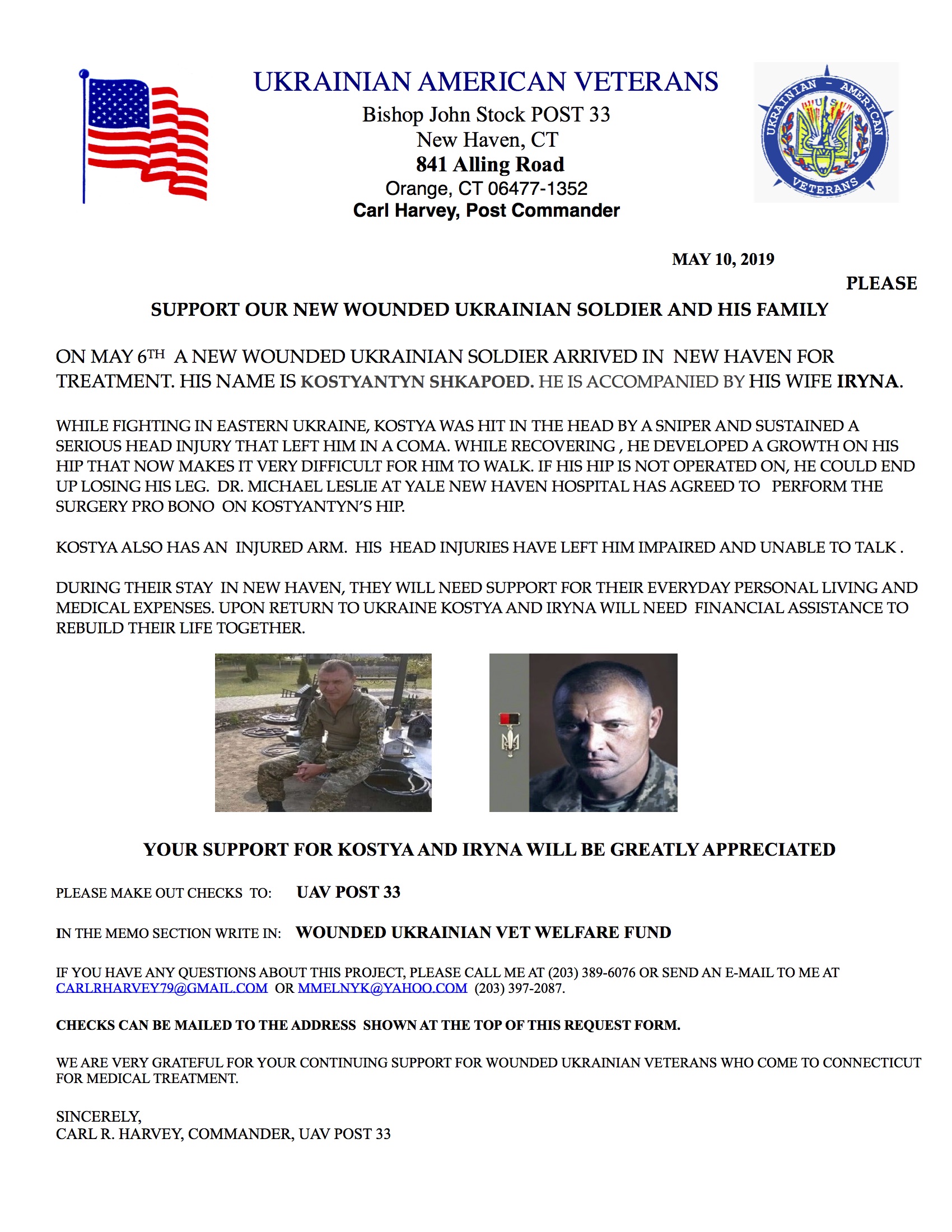 We have a mission given to us by Jesus: to heal and visit the sick (Matthew 25). The Myrrh-bearing women come to mind.
Here is some information on the help that many parishioners and friends of St Michael the Ukrainian Catholic Church (New Haven) is giving to Kostyantyn Shkapoed and his wife Iryna.
Kostyantyn, a wounded Ukrainian veteran, is receiving medical treatment in New Haven through the assistance of many parishioners and several others spearheading treatment from other places.
Will you be a Myrrh-bearer for Kostyantyn and Iryna?
Click to enlarge the flyer.