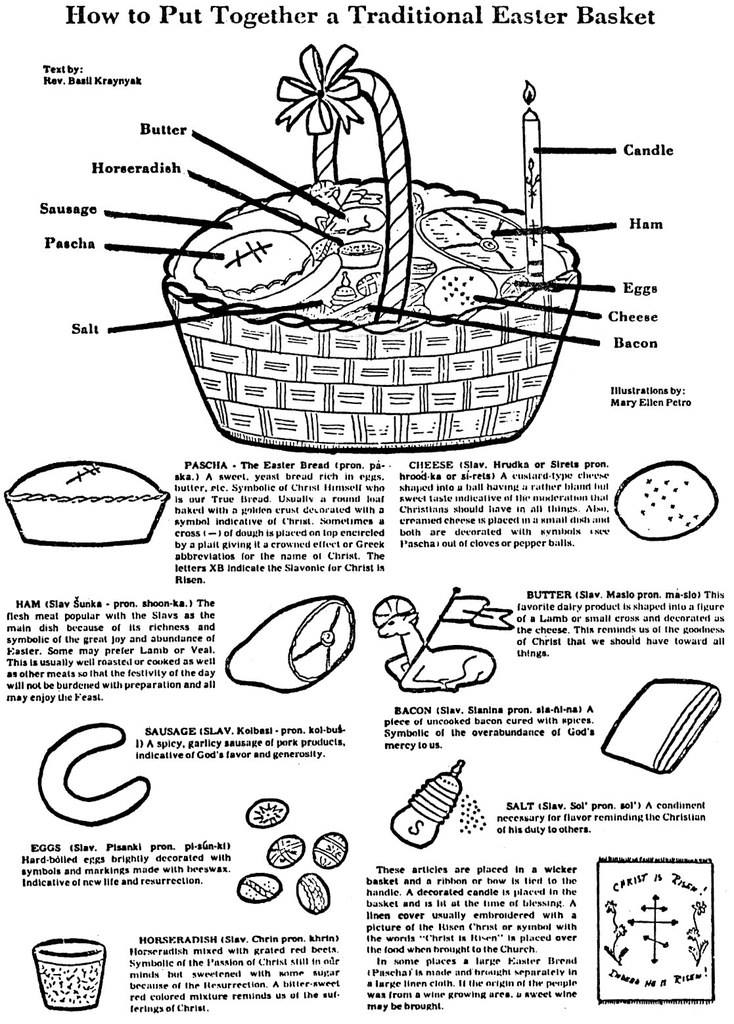 The priestly blessing of Easter foods is a venerable and beautiful tradition of the Kievan Church (not seen often among the Greeks and Melkites). The Polish and other Eastern Europeans bring their Easter foods to church to be blessed.
Sadly, too often the Slavs will bring their foods to church for the blessing but completely ignore the liturgical services of Great Week. This is a disconnect. The worship of God (Father, Son, and Holy Spirit) is paramount. The importance of having our foods blessed signals the end of the Great Fast and the arrival of joy with the celebration of our Lord and Saviors Holy Resurrection.
Blessing of Easter Foods on Great and Holy Saturday
~4:00 p.m. Blessing of Easter Foods
~6:00 p.m. Blessing of Easter Foods
(The Liturgy at 7pm)
and AFTER the 10:30 a.m. Easter Liturgy.
****Pyrohy will be available for sale on Holy Saturday made on April 13 for $7. per dozen.