The Ukrainian Catholic bishops of the United States offer the following message for Advent (Pylypivka). It is signed, as you will note below, by all bishops. On the feast day of St. Philip Byzantine Christians begin their preparation for the Birth of Jesus. This 40-day preparation period is before the Christmas / Theophany season. the Philip fast begins at sundown on November 14th (when the Church begins a new day) and concludes at Christmas. History tells us that the fast was introduced to prepare us for a more worthy celebration of the great and holy day of the Birth of Jesus. The regulations for the fast were far more lenient than the Great Fast before Pascha. On Monday, Wednesday, and Friday are days of strict fasting without meat, dairy products or oil (in Slavic countries).  On Sundays fish was permitted. The Phillipian fast prepares us to receive the public ministry of Christ announced at Theophany.
What follows is a good message to begin our preparation for the Nativity of the Lord.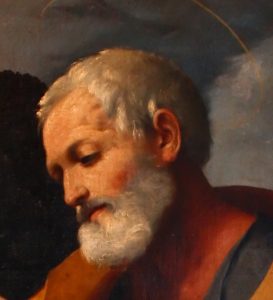 With the commemoration of St. Philip on November 14th (Gregorian Calendar) or November 27th (Julian Calendar), we begin the customary fast or preparation for the Feast of the Nativity of the Birth of Our Lord and Savior, Jesus Christ. It coincides with the hectic season of pre-Christmas preparations, shopping for gifts for others, and invitations to participate in many social festive events. It truly becomes a challenge for us to withdraw ourselves from our earthly appetites, as we attempt to facilitate more time for prayer and meditation. When we become overwhelmed by such preparations, many of us step back and wonder whether all these things really add to our happiness and our feelings of contentment. We reflect on why we are here in this world.
Pope Francis, in the Apostolic Exhortation, "Joy of the Gospel", says that you and I are "a mission on this earth", and that is the reason why you and I are here in this world. We are called to live as missionaries who feel genuine happiness in seeking the good of others, in desiring their happiness. It is who we are. The Holy Father calls us to draw nearer to others and to seek their welfare. In turn, our hearts are opened wide to the Lord's greatest and most beautiful gifts. "Whenever our eyes are opened to acknowledge the other, we grow in the light of faith and knowledge of God".