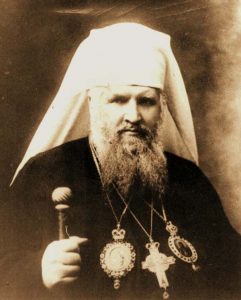 Remembering Metropolitan Andriy Sheptytsky, OSBM, today.
The Servant of God Metropolitan Andriy Sheptytsky (29 July 1865 – 1 November 1944) the long-serving, courageous and holy leader of the Ukrainian Greek Catholic Church. As we have heard before, and bears repeating again today, Yale Professor Yaroslav Pelikan said, "Arguably, Metropolitan Andriy Sheptytsky was the most influential figure… in the entire history of the Ukrainian Church in the twentieth century."
Of note, the parish KofC council is name for Sheptytsky; likewise a noteworthy theological institute in Toronto is also name for him: The Sheptytsky Institute of Eastern Christian Studies.
For more information read this wiki article.