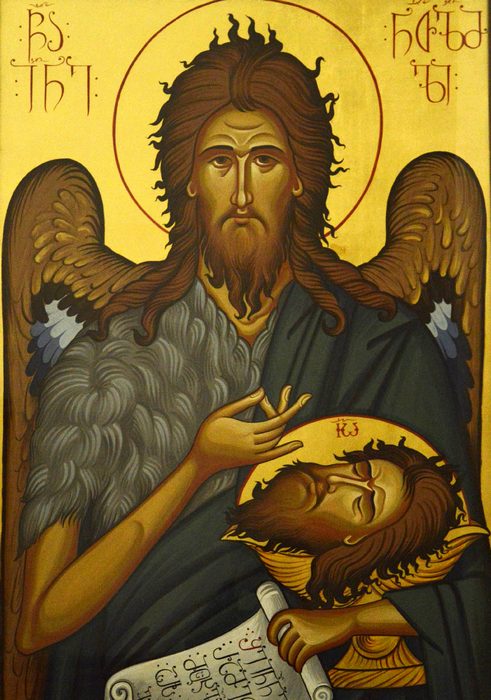 THE BIRTHDAY OF THE GLORIOUS PROPHET AND FORERUNNER AND BAPTIST OF THE LORD, JOHN.
Pagan antiquity had festivals marking the winter and summer solstices. The Christian calendar absorbed these feasts, observing the birth of Christ in December on the shortest day, and that of John the Baptist in June on the longest day. From this day on, the sun slowly sinks from its zenith for six months, and begins its ascent again at Christmas. In the eyes of the Fathers, this solar rhythm is an expression of John's words: "He must grow greater, while I grow smaller."
The role of the prophet and forerunner began with John's birth which Luke narrates with the same paradoxical circumstances of barrenness bearing fruit as Old Testament figures like Sarah, Hannah, and others. The name, John, with the dramatic details of its imposition, means The Lord has shown favor. Like other heavenly bestowed names in Scripture, it underlines his prophetic role in the history of salvation, which is to prepare for the immediate coming of the Messiah. Zachary's canticle amplifies the meaning of his son's name and parallels the canticle of the Theotokos. (NS)
Today is a holy day.