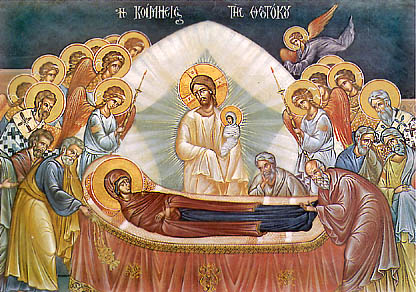 On Thursday, August 15, the Dormition of our most Holy Lady and the Mother of God and Ever-Virgin Mary, a holy of LOVE, the Divine Liturgy will be served at:
~The 10am Liturgy in Ukrainian will be served by Fr. Stepan Yanovsky
~The 7pm Liturgy in English will be served by Fr. Paul Luniw
At both Liturgies Father will bless herbs and flowers in honor of the Dormition.
Join us in worship of God.