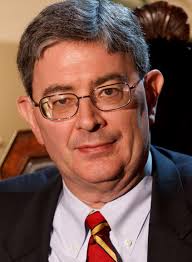 A lecture will be given this Monday, April 8 at 7:00 pm by author George Weigel from the Ethics and Public Policy Center, on his new book The Fragility of Order, Catholic Reflections on Turbulent Times (2018). This includes Ukraine as part of the lecture. This event will take place at St. Mary's Parish, 5 Hillhouse Parish, New Haven. A reception will follow.
You may register at the Thomistic Institute.
George Weigel has been a great advocate for the work and life of the Ukrainian Greek Catholic Church. Recently, he wrote an appreciative essay on Archbishop Borys Gudziak that can be read here.
All meetings at the Parish on this day have been canceled to allow parishioners to take advantage of this unusual opportunity.