Luncheon-Fundraiser honoring  Iryna Friz
Ukraine's  Minister of Veterans Affairs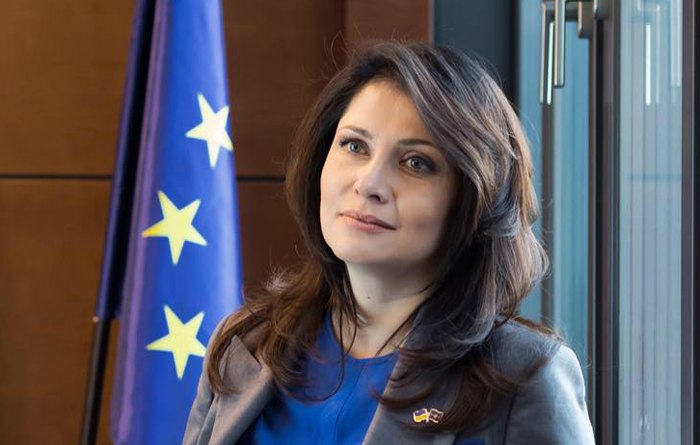 Ukrainian American Veterans Posts 33, 14 of Connecticut and St. Michael's Ukrainian Catholic Church in New Haven invite everyone to a luncheon/ fundraiser honoring Iryna Friz, Ukraine's Minister of Veterans Affairs to be held on Sunday, March 3, 2019 in St. Michael's church hall. Minister Friz will arrive in Connecticut on Saturday, March 2nd to visit the Veterans Hospital in West Haven, the New Haven VETS Center in Orange,  and the CT Veterans Home in Rocky Hill. She returns to Ukraine on Monday, March 4th.
On Sunday March 3rd, there will be only one (1) Divine Liturgy beginning at 10:30 a.m. The luncheon/fundraiser will begin at 12:00 p.m. in  St. Michael's church hall, 569 George Street, New Haven. In addition to lunch, a brief concert will be presented. Brief remarks by Minister Friz will follow.
There will be an update on the Wounded Ukrainian Soldiers Project and on the veterans' recent trip to Ukraine. All proceeds will be used to benefit Ukraine's wounded soldiers and veterans. Tickets are $25.00 per person. Admission for youth under 18 is free.
We invite everyone to this special event. We ask for your support for Ukraine's wounded heroes.
For information and tickets please contact Post 33 Commander Carl R. Harvey by calling 203-389-6076; e-mail: carlrharvey79@gmail.com or Myron Melnyk 203-397-2087; email: mmelnyk@yahoo.com