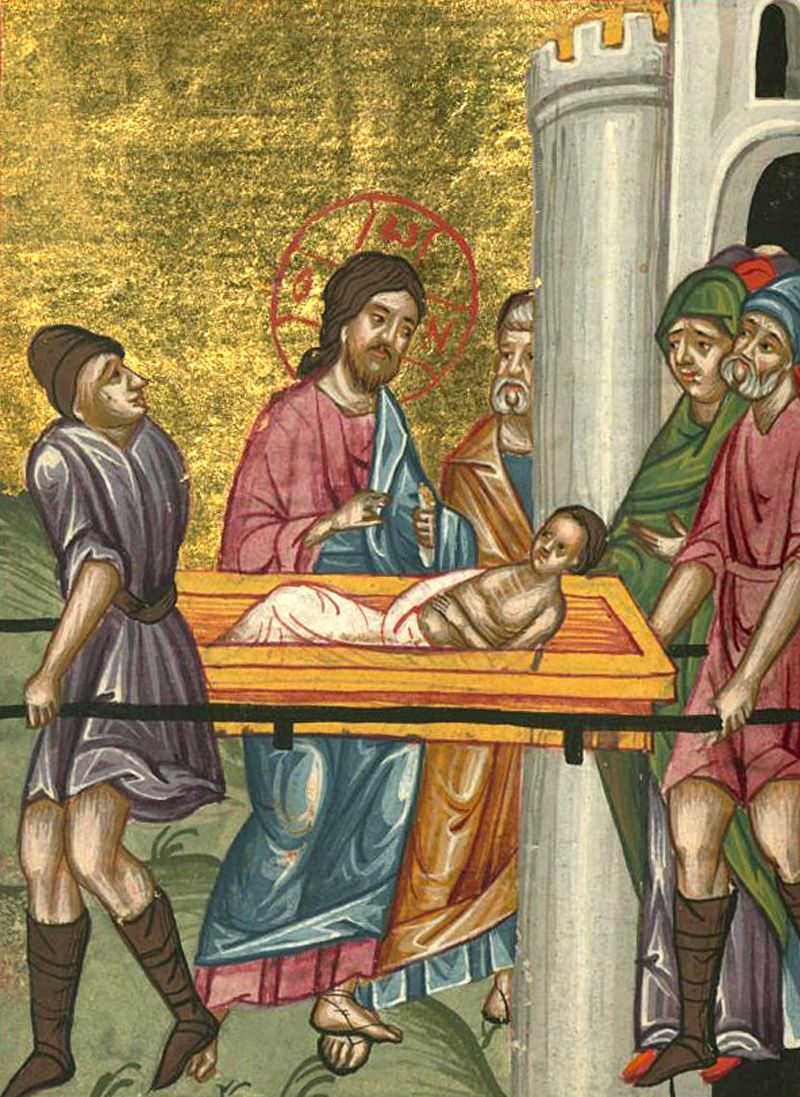 Our Lord is the Life-giver. The gospels record Jesus' presence at baptisms and weddings, but never at a funeral, for death cannot remain in the presence of the Giver of Life. Today Jesus comes upon a funeral in the village of Nain, it seems almost accidently and by chance, though nothing ever happens totally by chance. Jesus stops the funeral and raises up the young man, the only son of a grieving widow.
The Gospel continues the theme of last Sunday, "Be merciful, as your heavenly Father is merciful, for today Jesus raises the young man, "When the Lord saw (the widow), he was moved with pity for her and said to her, 'Do not weep.' He stepped forward and touched the coffin; at this the bearers halted, and he said, 'Young man, I tell you, arise!'" (Luke 7:13-14). Here Jesus has compassion on the love of a mother for her child. Today is a prayer for a mother's love, especially for mothers pregnant with unborn children, that they may bring them to life. Today shows us also the God's giving of life is not only for the future world but begins here and now.
As we receive Communion, the priest says, "The servant of God receives the precious Body and Blood of our Lord Jesus Christ for the remission of sins and life everlasting." We are in the presence of the Lord, therefore in the presence of life. Jesus teaches, "I came so that they might have life and have it more abundantly  (John 10:10).
Meditation by Archpriest David Petras