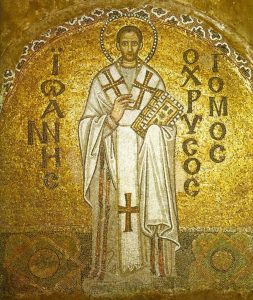 Today, the Church remembers that on September 14, 407, St. John Chrysostom fell asleep in the Lord.
We pray his Divine Liturgy for much of the liturgical year and read his sermons.
The image is of St. John Chrysostom from Haghia Sophia in Constantinople, a mosaic from the 11th century.